Marie Hobbs is stuck to me with Crazy Glue. She found me through my books and has been a star student in all my courses. But what I love most about her is her teachable disposition. She's an amazing storyteller, and I can't wait for the world to read her books.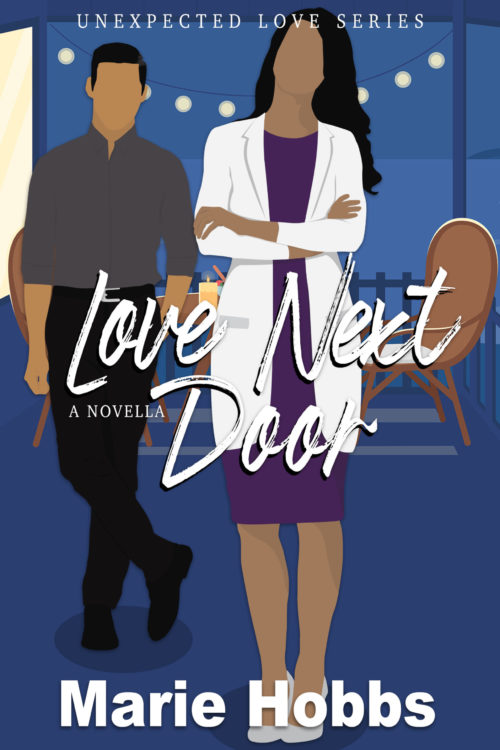 Melody's life is almost perfect. Graduate school, nursing, and now dating thanks to a good old-fashioned girlfriend's challenge. But what they don't know is Melody has already found the perfect man.
Miguel's the perfect neighbor. He checks the oil in Melody's car, hangs pictures on the walls, and handles the "Honey Do" List. But what he can't handle is another failed attempt at love, even though he thinks Melody is the perfect woman.
Two years as neighbors and friends is disrupted by a date (finally) gone right. Will Melody hold on to the dream that love is next door or move forward with a man willing and ready to give her forever?
Get your FREE copy of Love Next Door.
Book a session?
Not sure where to start? Book a free 30-minute consultation now.