What My Clients are Saying...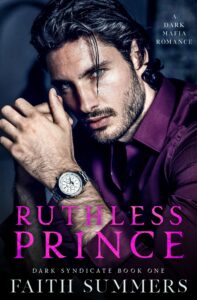 My name is Khardine Gray. I am a USA Today Bestselling author. I write contemporary romance and dark romance under my name, and under the pen names: Faith Summers and Bella Fontaine. I can't recommend the story chat sessions with Dana highly enough. This service is now part of my essential must haves for every book.
The first book I used the service for is now a bestselling book and was my first book to reach the top 100 on Amazon, listing as number 1 in multiple bestselling charts. In the story chat, I was able to thoroughly go over my ideas with Dana. She helped me to enrich and broaden them so by the time I started writing the book I had perfect clarity of what I was doing and how to structure everything required in my plot for the book to be a hit.
It's amazing when the story just flows from you. That's what happened to me. After my chat, I felt like I knew my characters inside and out, understood their goals, motivations, and conflicts, and knew how to deliver a well-paced novel that would bring to life the story I held in my heart.
I one hundred percent recommend the service. It will take your book to the next level.
Khardine Gray / Faith Summers / Bella Fontaine
www.khardinegray.com
Genre: Contemporary Romance / Dark Romance / Interracial Romance
After two years of attempts, I still didn't have a story because I didn't have a plot and I didn't know how to make one. Desperate for help, I bit the bullet and signed up for an intensive story session with Dana. She made me feel safe and not stupid. Her understanding of plot and story structure is amazing and she communicates it in a way that is clear and understandable. During our conversation we changed characters, added motivation, created conflict, and turned up the heat. I now have a solid understanding of what needs to happen in my story and confidence that I can get there, thanks to Dana and her ability to midwife our 'book babies.'
Jule Kucera
Memoirist, Podcaster, and First-Time Novelist

Working with Dana on an upcoming release has been exactly what I needed. I knew there was something missing, and once I started working with her she helped me see the changes that needed to occur in my manuscript to improve it. The developmental edits sessions with her have been invaluable. She made my writing stronger, improved my plotting, and helped me get even deeper in my character development. If you want to take your writing to the next level, you should definitely work with her. You won't regret it.
Moni Boyce
www.moniboyce.com
Genre: Contemporary Romance / Steamy Romance / Paranormal Romance
I'm J.A. Hardt, USA Today Bestselling author of paranormal and contemporary romance. When writing the third book in a series, I knew where I wanted it to start, and where I wanted it to go. Getting it there was a struggle. I sought Dana's assistance with plotting and it was amazing! The story has started to flow magically. Writing a book has never been easier for me, and I owe it all to Dana's masterful plotting and clear, detailed outline. I loved my characters before this, but I love them even more now. Thanks so much for all your hard work!
J.A. Hardt, USA Today Bestselling Author
Genre: Contemporary Romance
When I get a concept from Dana I know it's going to be… Unique and stunning. Full of rich, delicious details. Ready to make my imagination soar.
No matter what I would like included in the storyline she never disappoints. You won't believe that amazing plots she can come up with.
Leela Lou Dahlin
www.DahlinBooks.com
Genre: Contemporary Romance / Steamy Romance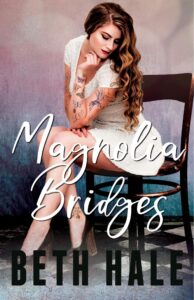 Dana Pittman is simply fantastic. Her plotting service is the best I've ever seen. She consults with you each step of the way, making sure the story is going the way you want. There's a depth to the plot and characters that are hard to find with other services. If you're looking for someone to help you reach your storyline's top potential, I highly recommended Dana.
Beth Hale, Author
www.authorbethhale.com
Genre: Contemporary Romance / Paranormal Romance
OMG! I received my plot from Dana Pittman and I have to say she knocked it out the park. She took the information I provide and literally dove inside my head. When reading my plot I almost forgot I still had to write the actual book. I couldn't stop reading it. Her details and notes were spot on. I'm already loving my book and I've yet to write it! Thanks, Dana!! I would wholeheartedly recommend!
Genre: Contemporary Romance / African American Romance
Last week, I worked with Dana Pittman to help me begin the planning for my upcoming spinoff sci-fi series. I wasn't sure what to expect, but I had hired similar services in the past and had not been happy with the outcome.
Dana took some background information about my existing series and together, we came up with a solid concept for my series. She helped me get further with the series concept in just a week than I've been able to get in the months since I first started thinking about it.
I would recommend Dana to anyone needing plotting help.
Genre: Paranormal Romance / Fantasy
I've had a beautiful cover sitting on my computer for over a year now and I shared it with Dana. I needed help in bringing the story to life. So, I placed a custom order from Dana Pittman, and just like that we made magic, lol. I love the characters, the plot, their love, and can't wait to dive into their story! Thank you for bringing my African King and Queen to life Dana.
Genre: Contemporary Romance, African American Romance
It has been more than a pleasure for me to work with Dana Pittman with the publishing of my books. She is and will always be considered my "Ram in the Bush" and my "Right Hand". Driven, motivated, eager, challenging, encouraging, hard-working, are just some of the words I'd use to describe Mrs. Pittman and shout loud that these very qualities are what she gets in return out of you whether you are willing or not. She has approached my works with the spirit of excellence and this is why I am so honored to have her in my corner.
Danyelle Scroggins, Pastor, Author, and Publisher
www.danyellescroggins.com
Genre: Christian Fiction / Inspirational Romance
OM-Freaking-G!!
Dana Pittman just delivered my summary and, y'all, I'm in a state of bliss!! She. Rocked. It.
Love. Love. LOVE it. So thank you, Ms. Dana.
Genre: Contemporary Romance / Sweet Romance
I had a plot idea that started a whole series but it needed a bit of doctoring. I went to Dr. Dana who sprinkled a little magic and sunshine...VOILA. My plot's all better. Thanks, Doc!
Genre: MM Romance / Contemporary Romance / Steamy Romance
I just got my sweet/inspirational romance plot from Dana Pittman and OMG, she hit the nail on the head. It's exactly what I was looking for!
Thank you!!! ❤️
Genre: Sweet Romance / Clean Romance / Contemporary Romance
Dana Pittman your plots are amazing. You go above and beyond every time. Thanks from the bottom of my heart!
Genre: Contemporary Romance / Sweet Romance / Women's Fiction
Both professional and knowledgeable, Dana Pittman is the epitome of what an editor and literary advisor should be. Her experience in all aspects of the literary world is a testament to her knowledge and ability. I have worked with Dana for several years. Her editing style is unlike any editor I've ever worked with. Her insight into my work and ability helps her to push me to be the absolute best. As a content editor, I believe it's important to be able to see beyond the story, to help the author push past their comfort zone and into an area of greatness and Dana possesses this ability. Her attention to detail helps beyond simply editing, it fosters character and story development giving you the tools to evolve and grow as a writer. Thank you to Dana for the countless time and effort put into my work. The information, direction, and expertise are priceless.
DeiIra Smith-Collard, Author and Publisher
www.deiirasmithcollard.com
Genre: Women's Fiction / Urban Fiction / Contemporary Romance
I recently completed writing my first book and was looking for a firm to help me publish my book. Dana Pittman has a wealth of knowledge concerning the publishing process. She provided information and guidance throughout the process for the eBook as well as printing the paperback version and print on demand. Her skills with the cover design are excellent. I gave her the general concept, and the result was impressive. Needless to say, there are a lot of details to consider when publishing a book. More than I knew before I started, but Dana kept the process moving forward. I would highly recommend Dana for new writers.
Timothy George, Author
Service: Book Publishing Coach, Publishing Consultant, Book Cover Design 
In the world of self-publishing, effectively promoting your finished work can be more daunting than the actual writing of the book. Thankfully, Dana Pittman is here to help! With wit and wisdom, Dana came alongside me and guided me through my first virtual book tour. Dana's competence and detail-oriented vision helped make my virtual book tour a success. She is a direct answer to my cry for help and I am so very grateful for her wisdom and guidance. I would highly recommend all new self-published authors spend some time learning from Dana.
Heidi Kreider, Author
Service: Publishing Consultant